Elevate Your Cigar Bar Experience: Discover the perfect blend of comfort and luxury with our premium leather chairs. Transform your cigar bar into an oasis of relaxation and style, creating an inviting atmosphere that guests will love. Our curated selection ensures you find the ideal chairs to complement your unique decoration theme.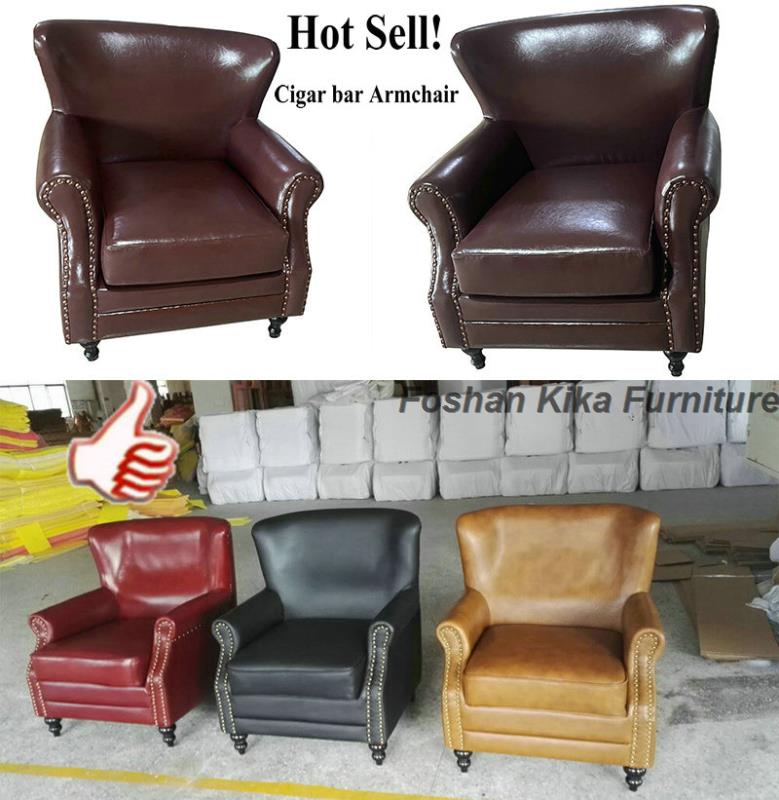 Craftsmanship meets Decoration: Elevate your cigar bar's appeal with our meticulously crafted leather chairs that seamlessly integrate into your chosen decoration style. Each chair is a masterpiece, designed to provide both comfort and visual allure. Let your cigar bar become a showcase of refined craftsmanship and elegant decoration.
You are welcome to share me shop drawing for chairs and tables and send an email to info@desalenfurniture.com to get a quotation.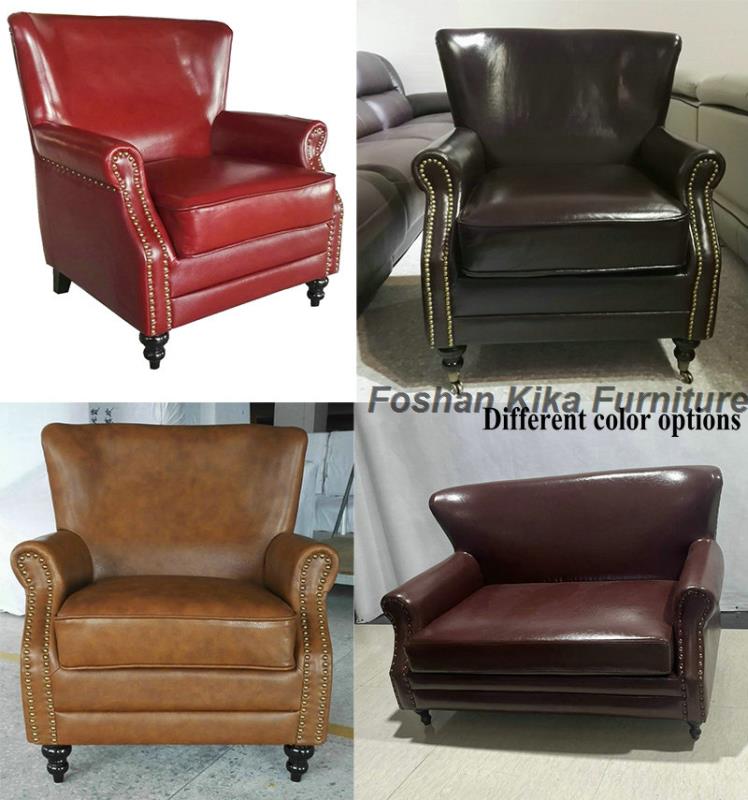 Leather Chair Elegance: Immerse yourself in the lavish comfort of our leather chairs, designed to elevate your cigar bar's atmosphere. Create a timeless ambiance that beckons patrons to unwind and enjoy their favorite cigars. Our handpicked selection ensures that your cigar bar stands out as a haven of luxury and relaxation.
Professional cigar bar chair manufacturer from China. Your reliable leather armchair supplier. We supplied many cigar bar project in the US. Please check below some of client's feedback and real photo show for our previous case.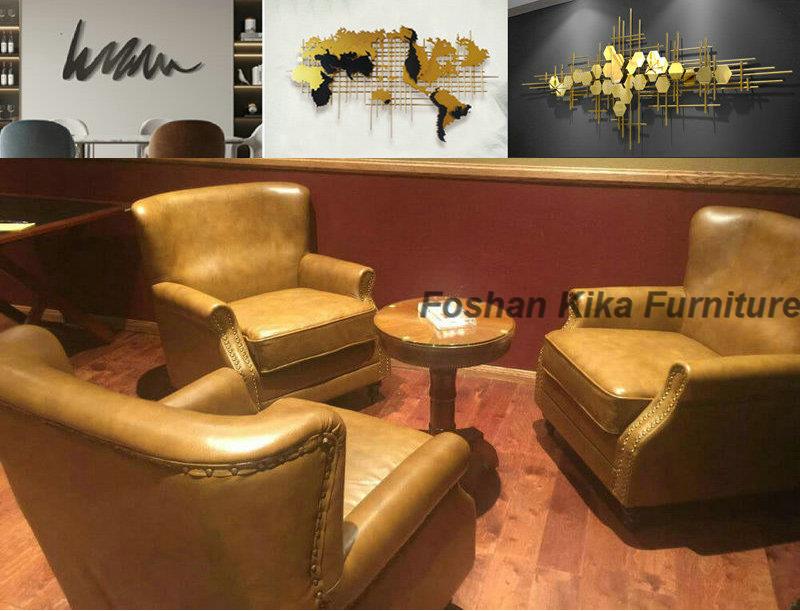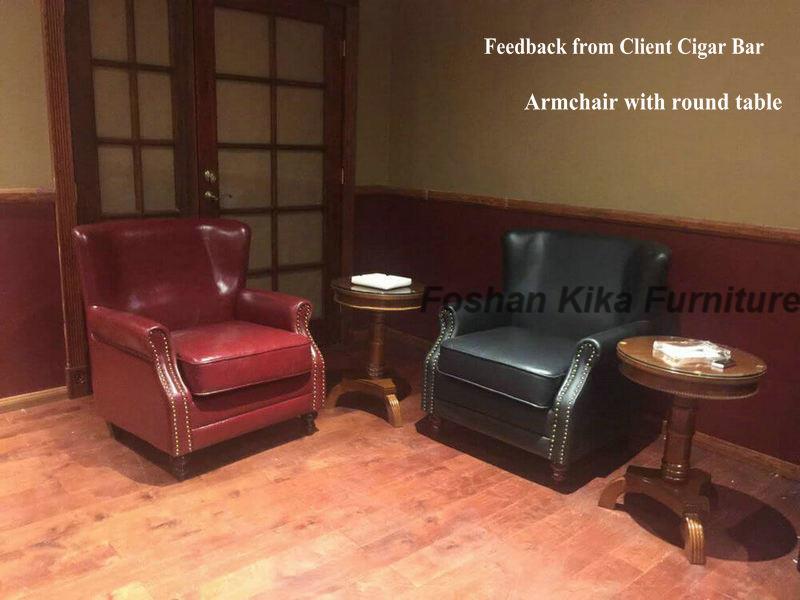 Some of our cooperated client's feedback. Welcome to contact us on whats app (008613630156196) to know more.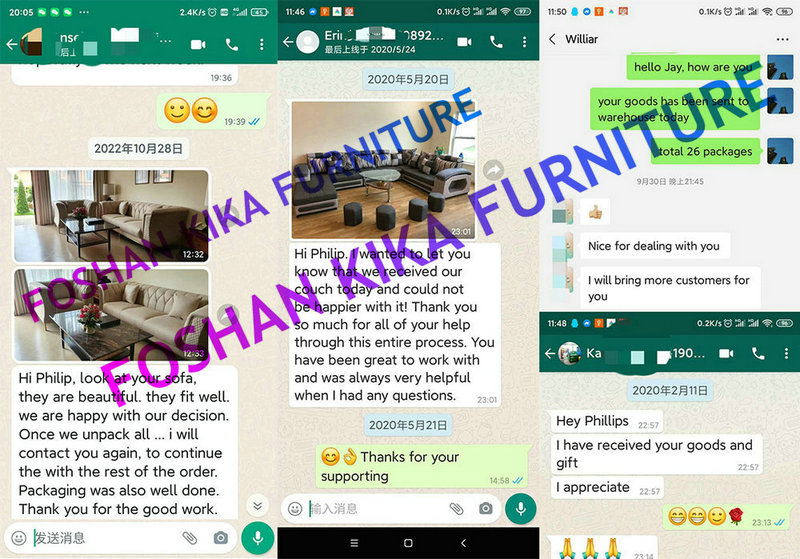 One-Stop Supply Solution: Streamline your cigar bar setup with our comprehensive range of furnishings and decorations. From exquisite leather chairs that exude sophistication to tasteful decor pieces that enhance ambiance, we offer everything you need in one convenient place. Elevate your cigar bar's aesthetic and functionality effortlessly.
Below tables to match our cigar bar, can purchase together and mix the same container, no need waste of shipping cost.
Wooden table with metal frame or LED light table, plenty choice. There are some more matched light on the table. Not only in the picture, welcome to send an email to
info@desalenfurniture.com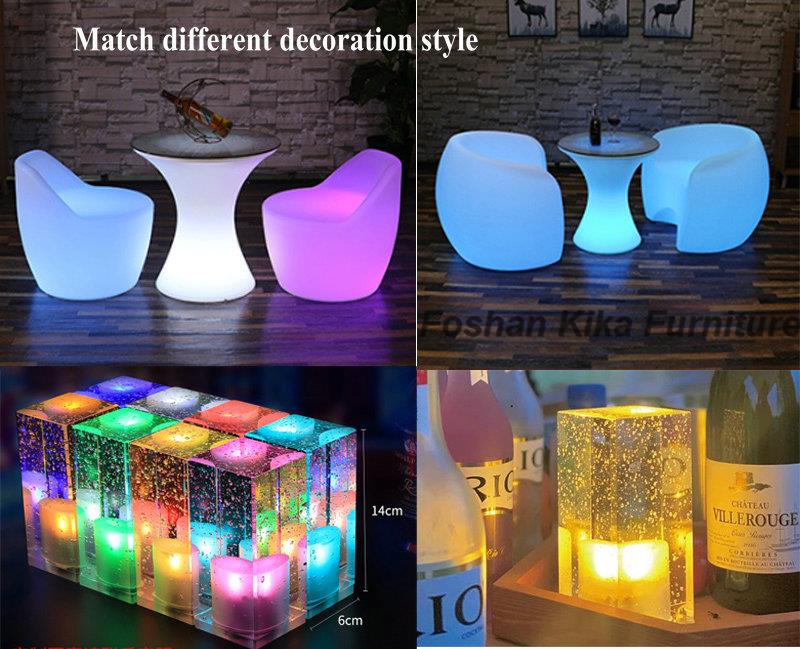 Some more model for special cigar glass cups, ice bucket, Cocktail Smoker kit. Small MOQ quantity for one cigar bar.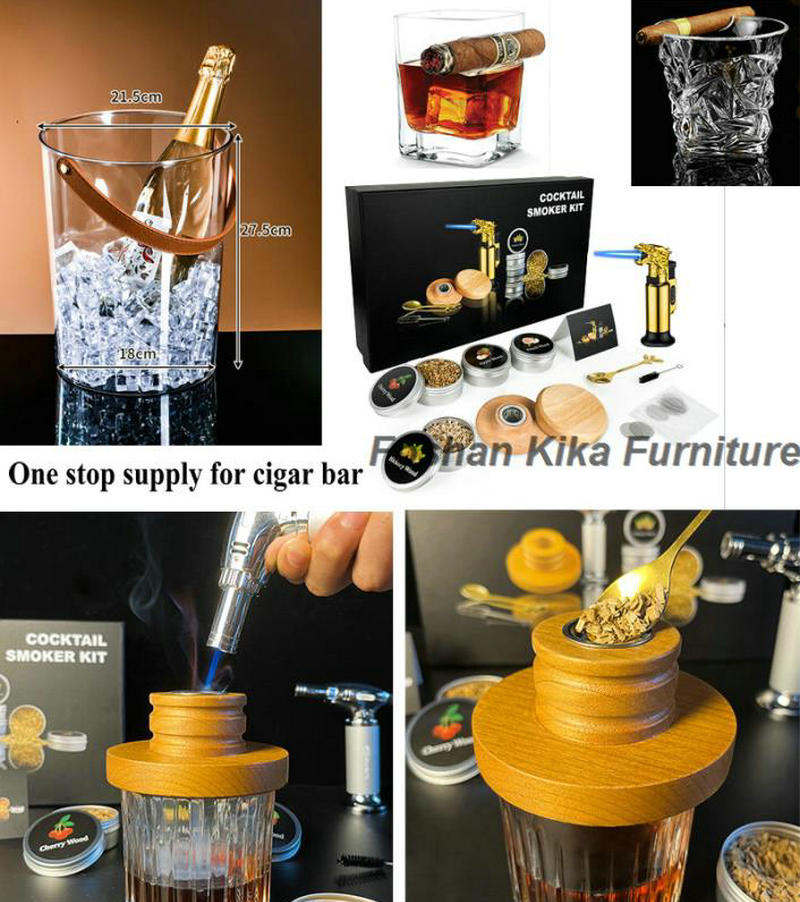 Some more bigger commercial ice macker machine. Welcome to contact us (whats app: 008613630156196) to communicate more details. We will try our best to meet your requirement,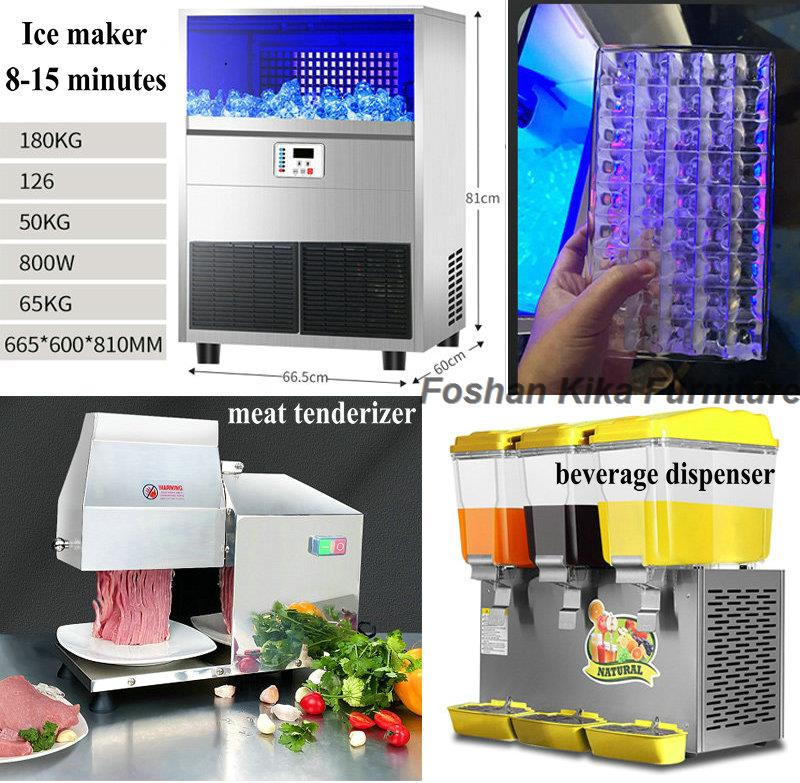 Elevate your cigar bar's allure with our leather chairs, thoughtfully designed to harmonize with your chosen decoration scheme. Create an environment that reflects your discerning taste and sophistication. Elevate your cigar bar's status as a destination of choice for true connoisseurs.
---