5 Popular Types of Sofas for Living Room That You Should Have
Many people are worried about decorating their living room, especially when they are choosing sofas. Undoubtfully, sofa is an important part of the living room decoration, no matter from the perspective of practicality or style. If you want some creative ideas about sofas in the living room, please go ahead!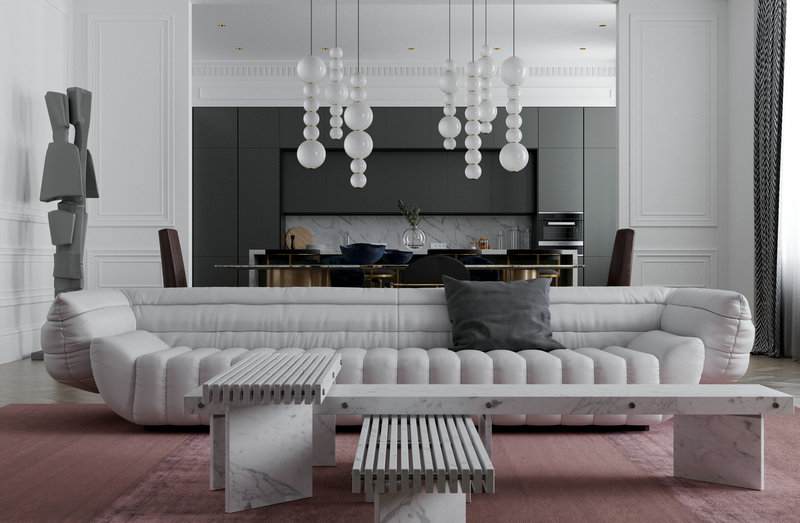 Sectional Sofa
The most common sectional sofas are I shape sofa. You can decide which to buy according to their advantages respectively. The I shape sofa can be placed in the corner of your living room against the wall, which helps you save some space. It is convenient for a big family to chat face-to-face, shortening the distance between each other.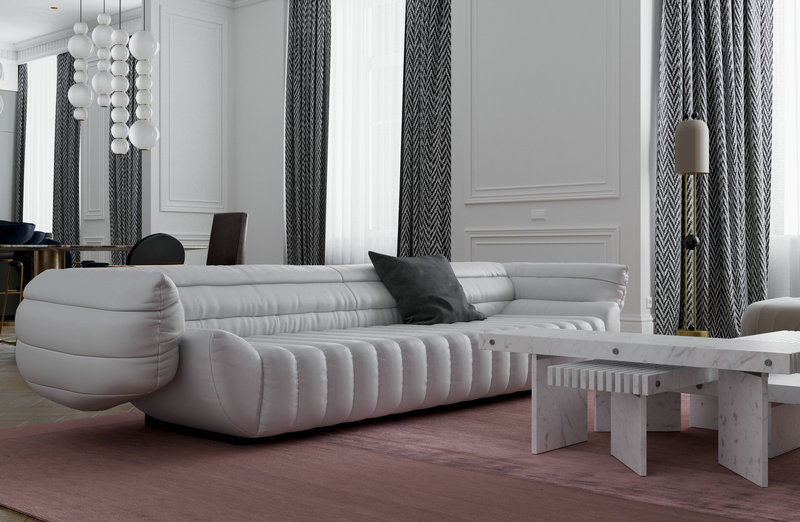 Chesterfield Sofa
Chesterfield sofa is a kind of leather sofa originated in Britain. It has armrest and backrest of the same highness with special classic pull buckle design. It's said that this kind of sofa is favored by ladies and gentlemen of upper class since 20th century. Therefore, if you are a fan of noble vintage design, you can consider to purchase a Chesterfield sofa. In addition to its long history, Chesterfield sofa also has the advantage of the leather sofa, such as high durability and formality. If you have a Chesterfield sofa, it can bring your living room a sense of classicality and elegance.
Sofa Set with Table
Sofa set with table is usually a set of sectional sofas, with a tea table and several side tables. The attached tables have identified style with sofas, even the colors are the same. This kind of sofa prefers a large living room. It is practical, for you don't have to buy other tables to match them additionally. Besides, the sofa set with table can bring your living room a sense of harmony and comfort of unity.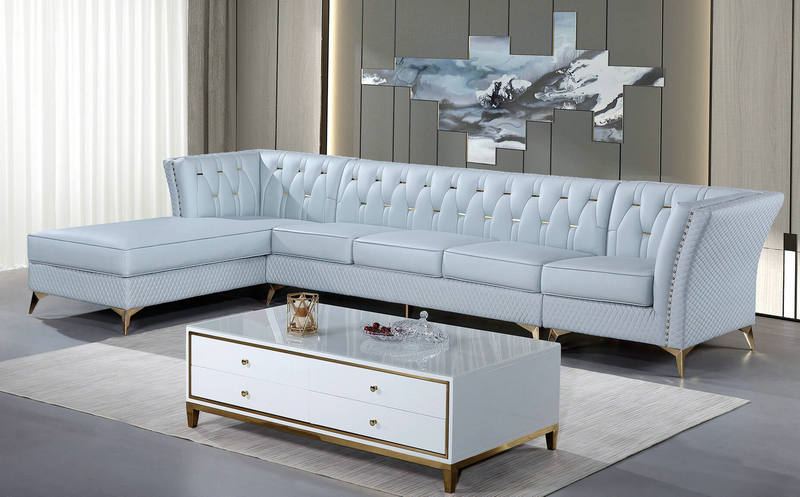 As we have introduced some popular kinds of sofas and matched living room table, you must have made your decision. Welcome to KIKA for further information. We have various kinds of popular sofas and are ready to serve you. Welcome to contact us at info@desalenfurniture.com.